World Wide Possibilities.


Who we are:
We are Heather and Kevin Day-Thorburn, a vibrant partnership, whose skills are perfectly matched and in sync with each other to best serve our broad range of clients. We know social media and how to utilize its power for our clients.
Because of our modest size, our clients get our full attention, one-on-one service, and know exactly who we are individually. We get to know you and your needs.
---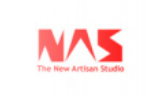 What we know:
We know one size does not fit all. You are unique, you are an individual in this massive media world.
We will arrange a FREE Consultation to gather data and vision of your business
We will listen to you and your goals, then formulate a realistic plan that will keep you visible to your audience and clients.


---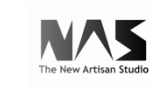 What we charge:
We are competitive with other media management companies and less than most. We devote our time and care to our clients.
Based on budget, needs and sometimes preference of the client, we can work by project or hourly rate.
Once we have worked together for a while, as needs change and demands change or grow, we can always negotiate another plan so you are never limited in your options. Our rates are likely lower than you think.
We recommend a FREE consultation for you to make a decision on the value we will bring to you and your business.
---